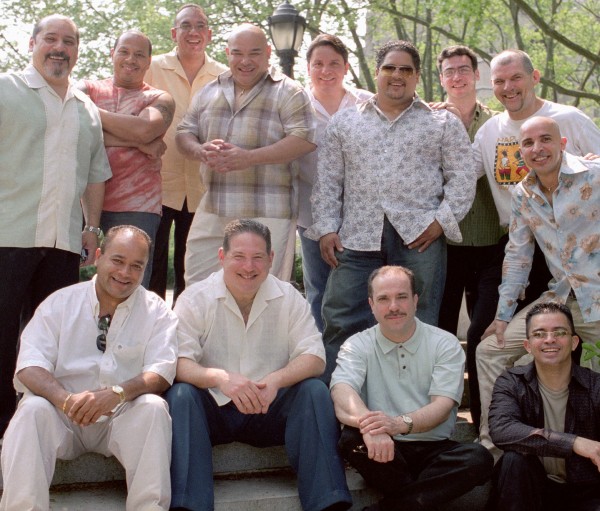 San Francisco (California), USA - Six Degrees Records has announced the signing of Spanish Harlem Orchestra, whose third album, United We Swing, will be released on May 15, 2007 worldwide.

United We Swing is a collection of infectious Latin music from an all-star lineup of living legends. The new release follows the Grammy award-winning album, Across 110th St., which won for Best Salsa Album in 2004, and their 2002 Grammy nominated debut album, Un Gran Dia en el Barrio.

Directed by world-renowned pianist/arranger/producer Oscar Hernández, the 13 member Spanish Harlem Orchestra has established itself as standard bearers of contemporary Latin music. Using the most accomplished players in the New York Hispanic community, Hernández brings together an amalgamation of strong performances from Ray De La Paz, Willie Tórres, and Marco Bermúdez on vocals, with a handful of top musicians including John Walsh, Pete Nater, Jimmy Bosch, Dan Reagan, Mitch Frohman, Luisíto Quintero, George Delgado, Jorge Gonzalez, and Hector 'Maximo' Rodriguez. United We Swing was recorded in November 2006 in Englewood, NJ.


"I am excited and extremely proud of our third CD United We Swing," says Oscar Hernández. "The chemistry that Spanish Harlem Orchestra has achieved from performing and touring the last couple of years is reflected in the uncompromised musical excellence of this recording. Each individual musician has contributed to the hardcore swing we strive for as an ensemble. It is a great honor to have musical icon Paul Simon contribute his extraordinary talent to our sound with SHO."

United We Swing features 13 new songs including a special guest appearance by Paul Simon (Late In The Evening/Tarde En La Noche). Hernández built a strong relationship with Paul Simon after arranging and producing the music for his Broadway musical ´The Capeman,´ which is based on the real life story of Salvador Agron. United We Swing is scheduled for release on May 15, 2007 on Six Degrees Records.