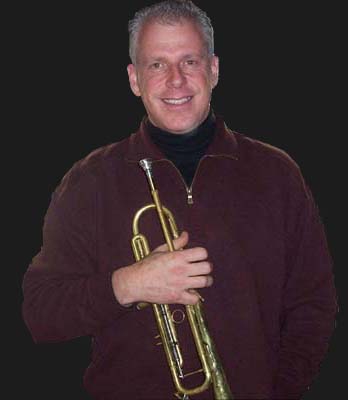 Jim Hynes
Trumpet
´The whistle´

After Evan Ziporyn left the band in 2001 Paul had to search for a new trumpet player again - the 4th in 2 years now - and he was introduced to Jim Hynes by Andy Snitzer.

Jim is a very nice New York guy who makes friends everywhere he goes, and open for a chat every time. He played trumpet in 2001 and 2002 and also took the famous ´whistle´ solo on ´Me and Julio´ (somehow Paul lost his ability to whistle a few years ago...) which always brought big applause to Jim. So somehow this is his special song beside ´The Boxer´ with its trumpet solo.

He did not appear on any Simon recordings.