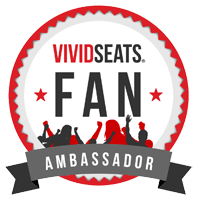 Click
to follow Pauls news
MOJO INTERVIEW

from Ian , 2006-10-06
0:0

The November issue of Mojo magazine (out now in the UK) carries a 7 page article on Paul. Some new (for me anyway) photos including one of Paul and Art in the studio in 1964 with both playing guitar! The interviewer, Phil Sutcliffe, writes a well researched piece which is obviously timed to co-incide with the UK tour.




PAULFEST @ Kulak´s Woodshed

from Ans , 2006-10-09
0:0

On October 12th, Paul Zollo will be hosting and performing in a show at Kulak´s called Paulfest, which is a tribute to Paul Simon on the eve of his 65th birthday, in which scores of very great artists will be present to perform songs by Simon, including Severin, Jeff Gold, James Coberly Smith, Robert Morgan Fisher, Lisa Nemzo, Craig Lincoln, Marketa Janska, Amy O´Neill, Scott Docherty and many others. It will also be webcast live from 8 pm to 10 pm PST

For more information visit http://myspace.com/paulzollo or
http://www.flickr.com/photos/zollo/238736018/




Happy birthday Mr. Simon

from Peter , 2006-10-13
0:0


Today is Paul Simons 65 birthday and we all wish him a wonderful party, health and a still a good voice for the future. Hopefully Paul can celebrate his birthday with his wife and children - although we have heard that Edie Brickell will be the musical guest on Jay Lenos ´Tonight´ show this evening. US fans should watch the show, maybe Edie sends here birthday wishes to Paul on Lenos show...?




Simon & Garfunkel SNL DVD

from Håkan , 2006-10-18
0:0

On dec 5 2006 the 1th season of the comedy show ´Saturday Night Live´ from 1975 will be released on DVD in the U.S.A. This also includes the 2nd episode on which Paul Simon was the host and musical guest, with special appearances by Simon and Garfunkel.

Check this link for more info:
http://www.tvshowsondvd.com/newsitem.cfm?NewsID=65
03





Paul Simon & Lorne Michaels

from Ans , 2006-10-18
0:0


Paul Simon + Lorne Michaels at Iconoclasts TV Show at Sundance Channel. (Nov. 23 at 9 PM ET/PT)

Legendary musician Paul Simon visits "Saturday Night Live" Executive Producer and friend of over thirty years, Lorne Michaels, at the "SNL" set. They reminisce about the early days of "SNL" and Paul´s numerous and seminal appearances on the show. They discuss music, comedy and show business - then and now. Later, over dinner, the twosome converse about their creative process, friendship and being family men.

http://www.sundancechannel.com/iconoclasts/




Outrageous Single and video!

from Matthew/Bodo , 2006-10-26
0:0


Paul Simon releases his new single on the 13th November 2006 and is the third to be taken from his Gold certified album ´Surprise´ that has already sold over 800,000 copies worldwide. Considered as one of the stand out tracks from a truly special album ´Outrageous´ is released on limited edition...



2-track CD Single
1. Outrageous
2. 50 Ways To Leave Your Lover

Coloured Vinyl 7´ Single
1. Outrageous
2. Slip Slidin' Away

Both formats backed with a classic Paul Simon track taken from his illustrious career. ´Surprise´ is the first album that Paul Simon has worked on in collaboration with the legendary Brian Eno. The result is a captivating collection of songs captured in mesmerising style with Eno's inventive sonic landscaping which also features contributions from Herbie Hancock, Bill Frisell and Steve Gadd.

The single release also includes kind of a videoclip to promote it better. You can watch a (small) version of that clip here:

Real Audio Player:
http://streamos.warnermusic.com/real/wmiuk/paulsim
on/outrageousv_hi.ram
Windows Media Player:
http://streamos.warnermusic.com/wmedia/wmiuk/pauls
imon/outrageousv_hi.asx